It's time for us to start Standing Up to POTS by raising awareness both in the medical community and among our friends and neighbors. We hope that even busy families can find time to try one or two of these tips to raise awareness about the disorder that touches so many facets of our lives. The more of us that stand up, the bigger the impact we will have for our community.
Print flyers about postural orthostatic tachycardia syndrome (POTS) and deliver them to health professionals in your area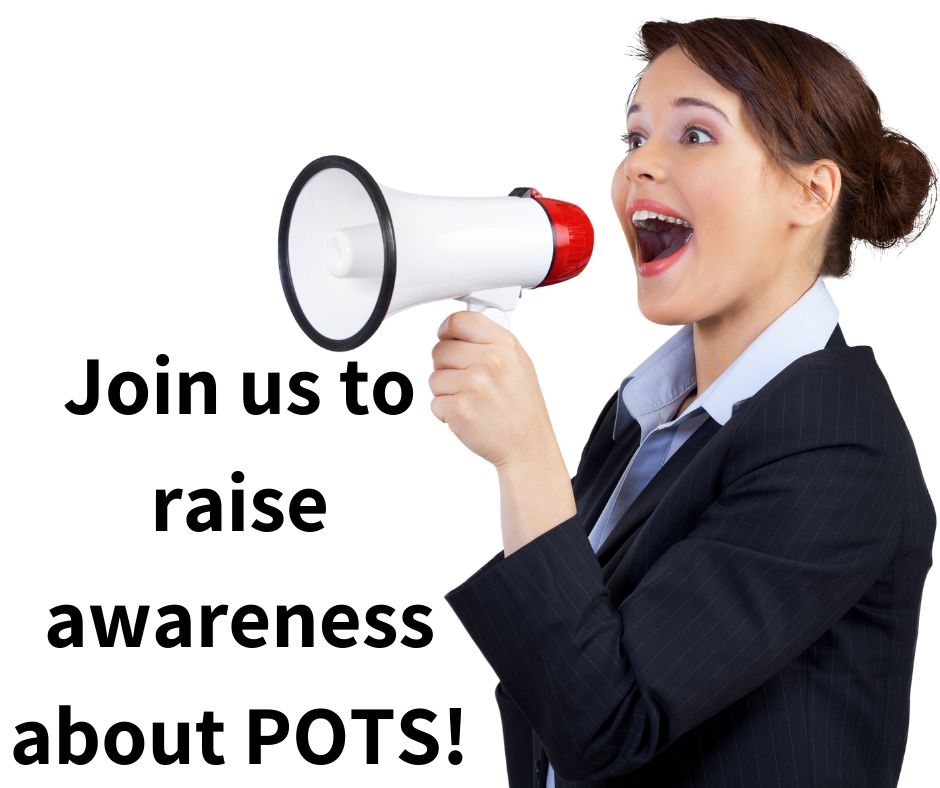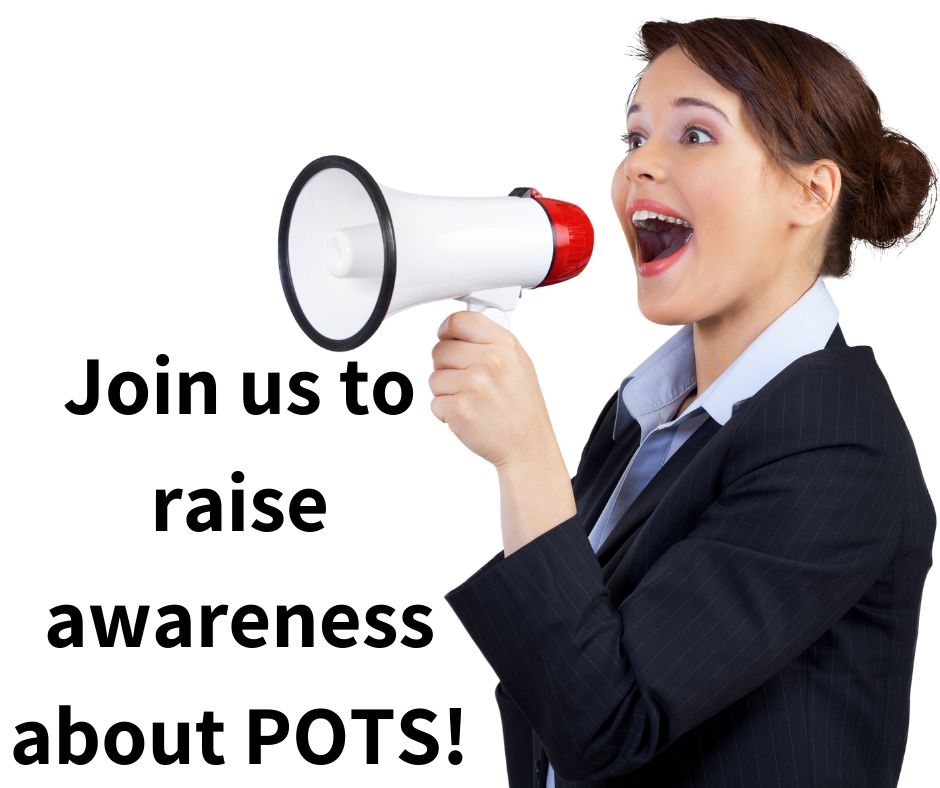 If your family is like ours, you are regularly visiting doctors, therapists, school nurses, and other health practitioners seeking answers. Why not print a couple of brochures to give a pediatrician or family practice doctor while you are there? If your doctor is well versed, hand them to family or friends who work in the healthcare system. People that you know are more likely to read the materials. Hopefully this can start a conversation about POTS. We can make a difference if we just stand up! Here are some flyers that you can print at home and distribute to increase awareness in the medical community.
What Every Doctor Should Know about POTS
Scientific Understanding of POTS
There are many healthcare practitioners who see people with chronic illness. If you have a school-age child, please consider printing this document and delivering it to the school nurses in your district. You could send it in with the medical form that you complete each fall, or drop it off one day when you are in the office. These nurses are on the front lines for our teens who develop POTS!
Letter to School Nurses about POTS
Chronic illness creates issues for people that many don't understand, including the desire to stop living in pain and suffering. Help us to educate our communities by printing and delivering this information to mental health and other practitioners in your community. A few minutes of your time could save a life.
Understanding Chronic Illness in Suicide Prevention
Use Social Media to increase POTS recognition as a debilitating syndrome
In this day and age, social media is a staple of many of our lives. Don't be afraid to post information about POTS on your timeline or send out an occasional tweet about POTS. Follow reputable organizations like Dysautonomia International and Standing Up to POTS on Facebook or Twitter, and share the factual information that is relevant to your particular situation with your family, friends, and acquaintances. You never know when you might provide that "aha" moment to another family struggling with chronic illness or cause a physician or another health practitioner to look into POTS a bit more!
Get a Story about POTS into your local newspaper
The newspaper is always looking for a good human interest story. Does your child play a sport despite battling POTS? Are you conducting a fundraiser to raise money for POTS research? Has your child done something special?
In our case, we have gotten into the newspaper three times. The first time, our family was interviewed by a reporter, and my daughter was featured in a column about a book "My Life with POTS" that she wrote with her sister. The second opportunity was related to our family receiving a Proclamation from the City. In this case, we sent our own picture to the newspaper and they printed it. The third article featured the Standing Up to POTS 5K walk/run and talked about my daughter's struggles with POTS.
Sending in a Letter to the Editor is another great idea to get POTS into the newspaper. Someone in Florida wrote a note to the editor about the girls' book and their granddaughter with POTS. Their local paper printed it quickly and without a fight. The more people that see the term postural orthostatic tachycardia syndrome, the better! Be creative, and start Standing Up to POTS!
Obtain a Proclamation in October for Dysautonomia Awareness month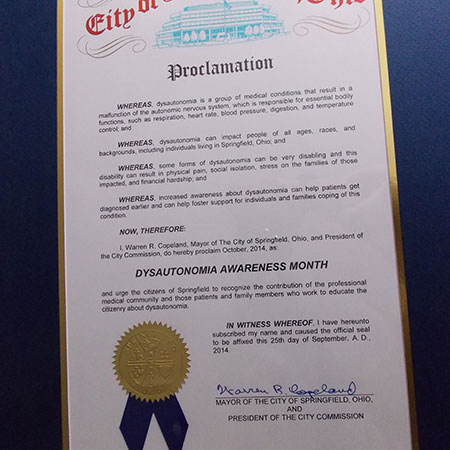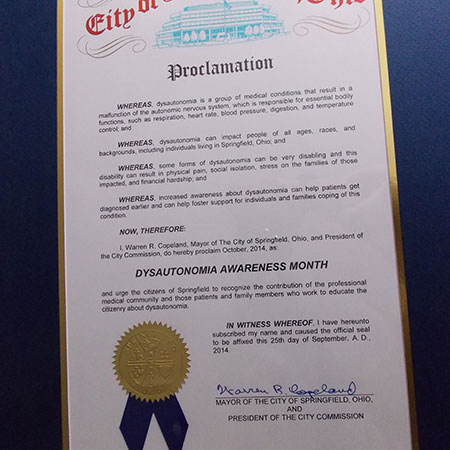 City governments grant proclamations for a wide variety of special interest groups. There is very little time required to get a proclamation, and it is free. Consider contacting your local city government in August to have a proclamation issued to you at a City Commission meeting in October.