Traveling can be exhausting under the best circumstances, but it is particularly difficult when you are suffering from postural orthostatic tachycardia syndrome (POTS), fibromyalgia, mast cell activation syndrome, chronic fatigue syndrome/myalgic encephalomyelitis, or a variety of other chronic illnesses.  Here are some tips that might make your journey a litter easier.
Be sure that you have your regular medication in their original bottles (if flying) or your pillbox.

Take a few extra pills for each medication, just in case
Be sure to fill prescriptions before you leave – don't count on being able to get the medication when you arrive at your destination

Pack salty snacks and water bottles. Be sure that you stay hydrated!
Wear loose, comfortable clothes for your travel days
Ask for help when needed. Don't be shy!
Be prepared in the case of a medical emergency

Find the nearest hospital and urgent care center at your destination
Keep a list of their medications and emergency contacts nearby
Double check that you have your insurance card
Carry a card with information about your illness. Include all allergies in this list
Special considerations when flying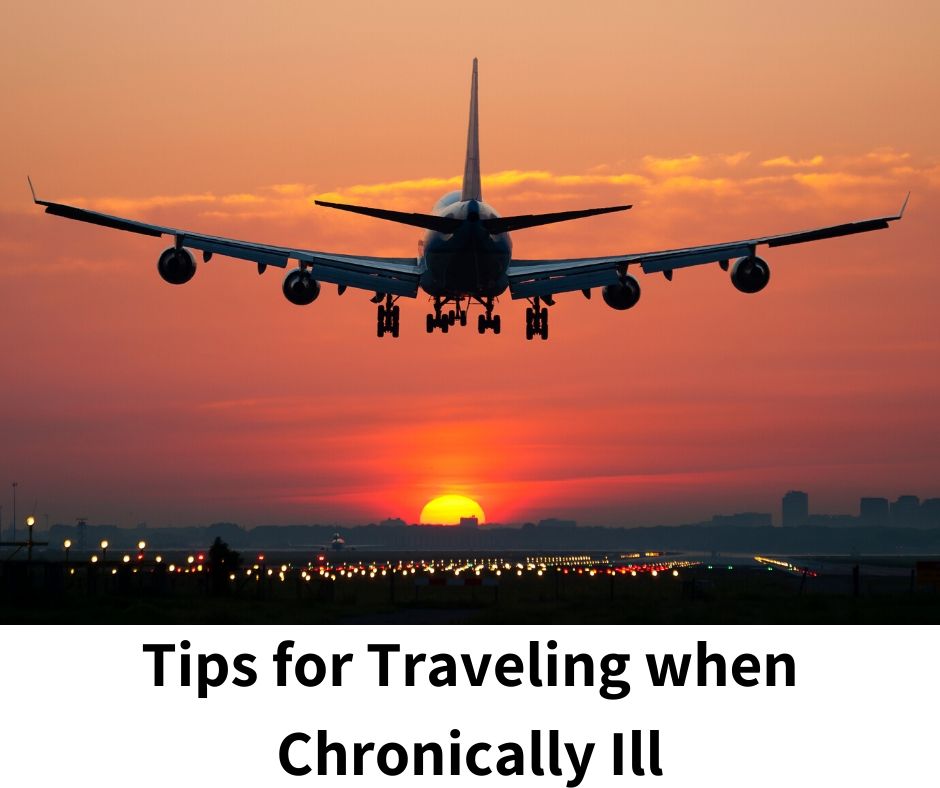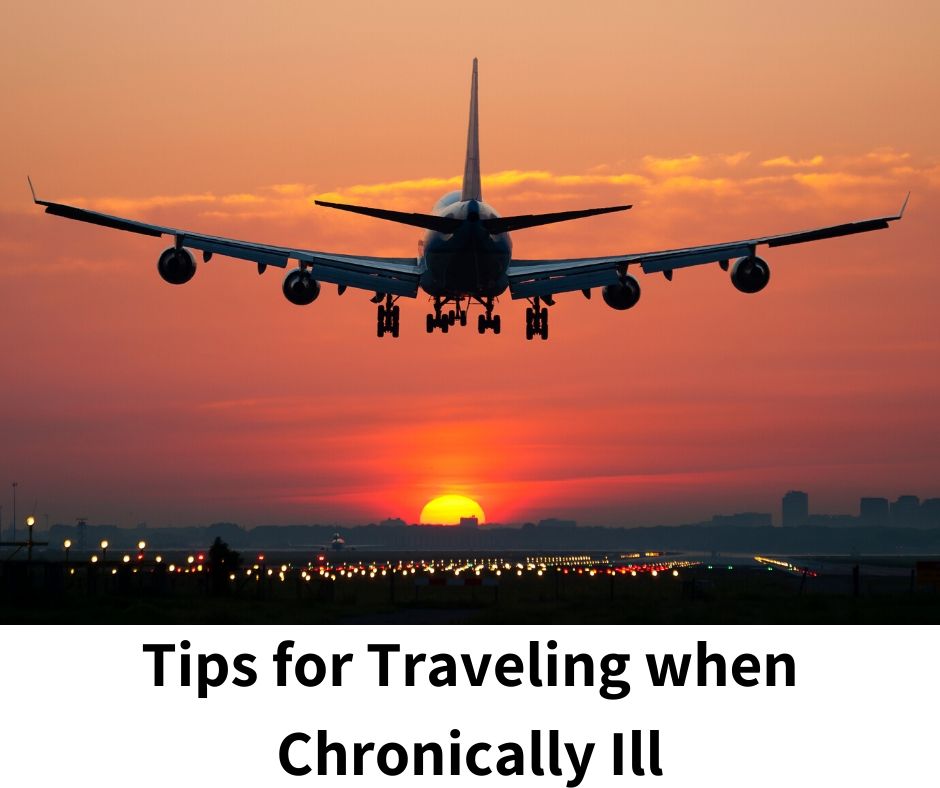 Contact your airline prior to your departure date and ask for wheelchair assistance, if needed. They can take you from the curb through security and to your boarding gate. You can also have them transport you between gates for connecting flights. This saves energy for the more enjoyable parts of your trip. If you are traveling with someone, they can stay with you through security
Request a bulkhead seat to give you more room to elevate your legs
Consider boarding the plane last and leaving the plane last to minimize time spent standing
Pack all medications in your carry-on bag in their original containers to avoid losing your medicine if your bags are lost
Buy water to mix with electrolyte drink in an airport store after you pass through security. The drinks on the plane will likely not be enough to keep you well hydrated. Individually sealed powder packs of Propel, Gatorade, or other electrolyte drinks are great for this!
While waiting in the terminal, prop your feet up on your carry-on luggage to decrease blood pooling and fatigue
Move your legs, feet and ankles while seated on the plane to prevent blood pooling
Wear compression stockings to promote blood flow
Travel with a cotton scarf that you can use as a mask if you encounter strong odors in the terminal or on the airplane
Consider buying insurance for the trip

Trip cancellation insurance: covers the cost of your trip if you are too sick to travel
Travel health insurance: if you are traveling in another country, this insurance is a good idea to cover potential doctor bills or hospital stays
Medical evacuation insurance: cover the cost of transportation to a high-quality hospital in an emergency. This is especially important if you are traveling in rural areas

Be sure to properly declare and handle all health-related medications, liquids, machines, canes, etc. when flying. The Transportation Security Administration can inform you and help you know what you need to do to travel by airplane. Visit http://www.tsa.gov/
Hotels Can Meet Your Needs
The Americans with Disabilities Act (ADA) states that all public accommodations in the United States must comply with basic nondiscrimination policies. Hotels must provide

Barrier free rooms and bathrooms
Barrier free access both inside and outside of the building
When making hotel reservations, it may be helpful to ask for a room near the elevator and on a lower floor. This can be useful in case there is an emergency that requires you to take the stairs and allows the hotel staff to help you faster.
Hotels often have rooms designated for people with disabilities who need these accommodations, so call ahead!

Raised toilet seats
Grab bars
Tub chairs
Walk-in showers
Consider a hotel with a restaurant or room service in case you have a flare while you are staying there. Eating in the hotel can save precious energy
A refrigerator in your room can be helpful for food, drink, and medication storage
If you would like assistance in planning a vacation to meet your special needs, you might consider speaking with the agents at http://trippinwithjamie.com/. They can help you plan a great vacation that works around your disability.