Meet-up groups can play an important role in coping and overcoming problems related to living with postural orthostatic tachycardia syndrome (POTS).  Meet-up groups offer perspectives from those who may have similar experiences and let those in the group know that they are not alone. These groups can allow people with POTS to join together as a community to seek strength, coping strategies, and empowerment.
These meet-up groups are not therapy and should not replace therapy.  Peers cannot, and do not, assume the role of a physician or therapist.  Please always consult a trained physical or mental health professional before making any decision regarding treatment of yourself or others.  It is appropriate for group members to privately recommend therapy when it might be beneficial to an individual member.  Helpful tips for finding a good counselor are available on our counseling page.
In local meet-up groups, members can offer support and show understanding and empathy because of shared experiences.  Each person should be able to express themselves if they wish and be accepted by the group.  In addition to being able to vent, there is the opportunity to see that one's issues surround chronic illness are similar to others and are not abnormal or shameful.  Support sessions also provide an ideal setting for problem solving while providing a much needed social outlet for many with POTS.  Participants should leave feeling that they have had a pleasant meeting with friends. 
Each group can set its own format.  A topic of discussion could be designated prior to the meeting, speakers could be invited, or your group could choose a more open format in which people can share what has happened since the last meeting.  Topics can be directly or indirectly related to POTS, and each member should have the opportunity to share their own thoughts (but they don't have to speak if they don't want to).  Informal socializing is an important part of these meet-up groups.  Having refreshments can facilitate time for group members to meet, catch up, continue informal discussion of the chosen topic, or seek advice from other members of the group.
Suggested Meet-Up Group Guidelines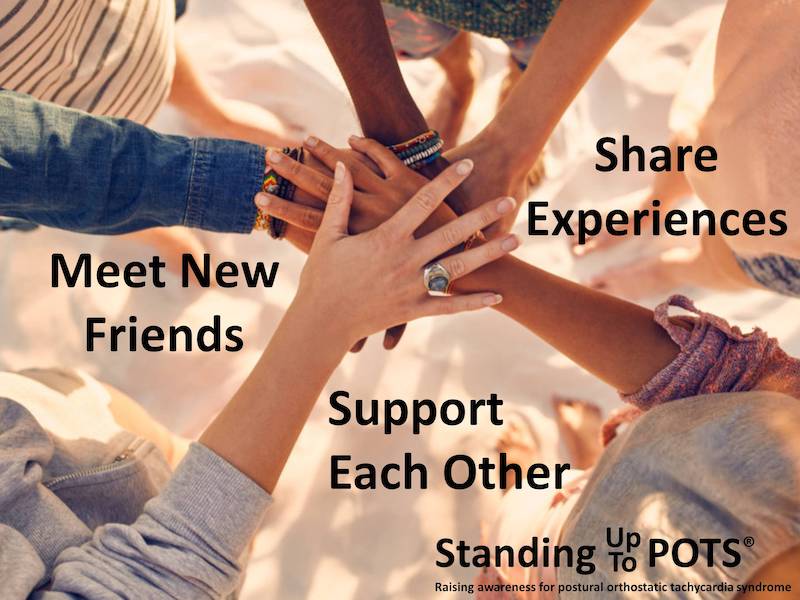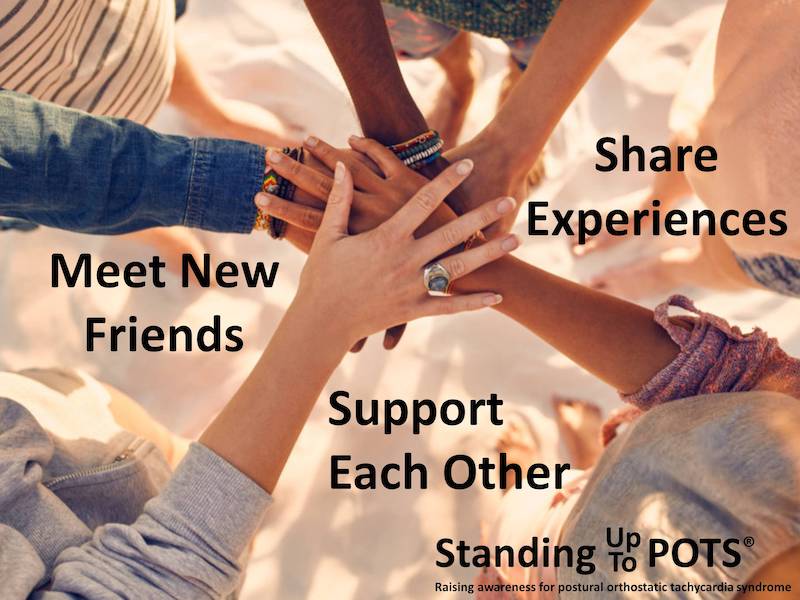 Confidentiality (except in suspected cases of threat of harm to oneself/others, or suspected abuse)
Respect your peers' opinions
Respect the time limits – always start and end at set times
Allow others to speak without interruption
Empathize with each other's situations
No cell phones, computers, ipads, etc. open during the meeting
What other guidelines would you like to see in your group?
Suggested Meet-Up Principles
We will see the individual first, not the illness
We understand that chronic illness can be traumatic
We aim for better coping skills
We find strength in sharing experiences
We reject stigma and do not tolerate discrimination
We won't judge anyone's pain as being lesser or greater than our own
We forgive ourselves and reject guilt
We embrace humor as healthy
We respect and welcome different opinions
We accept that we cannot solve all problems
We expect a better future in a realistic way
We will never give up hope!
Suggestions for Group Facilitators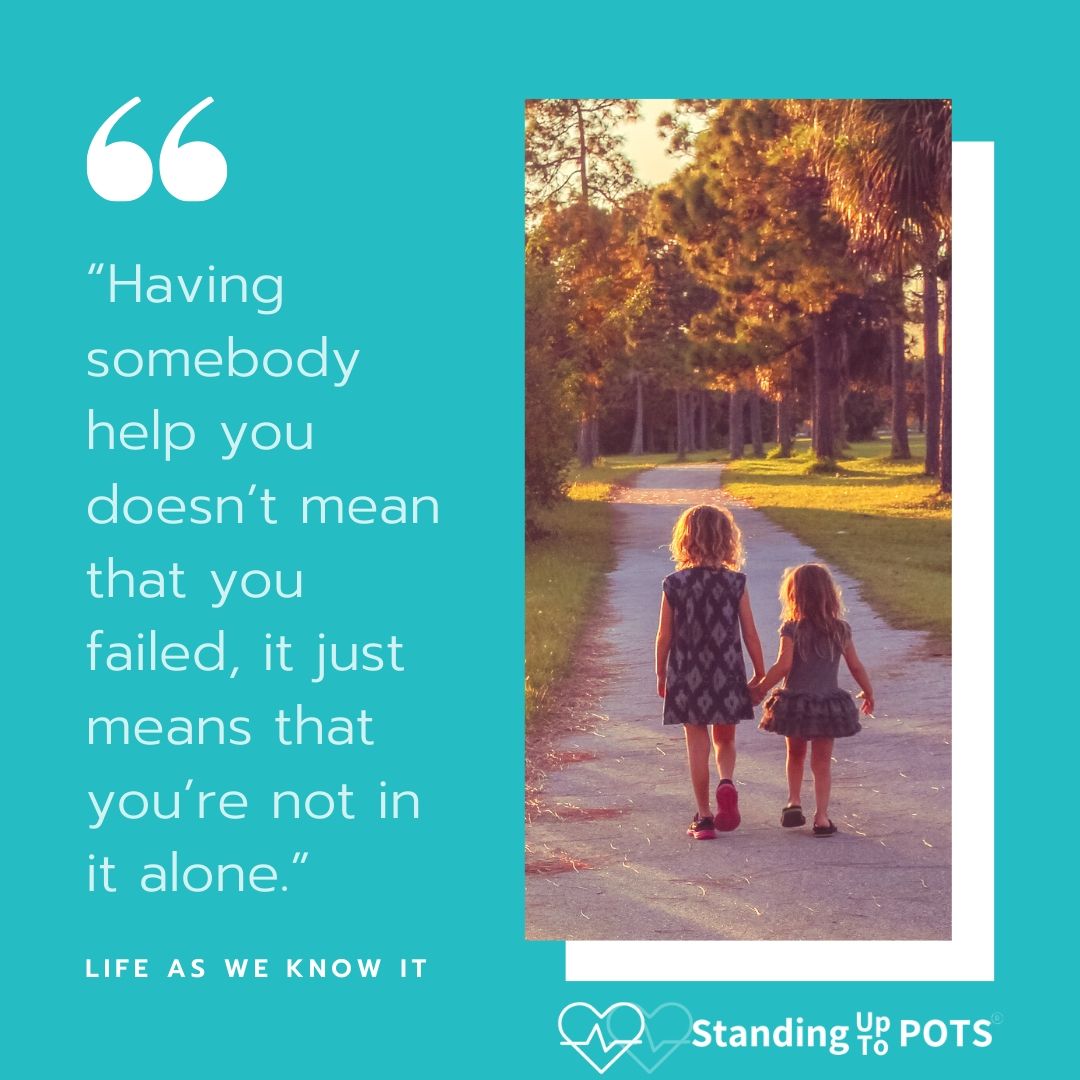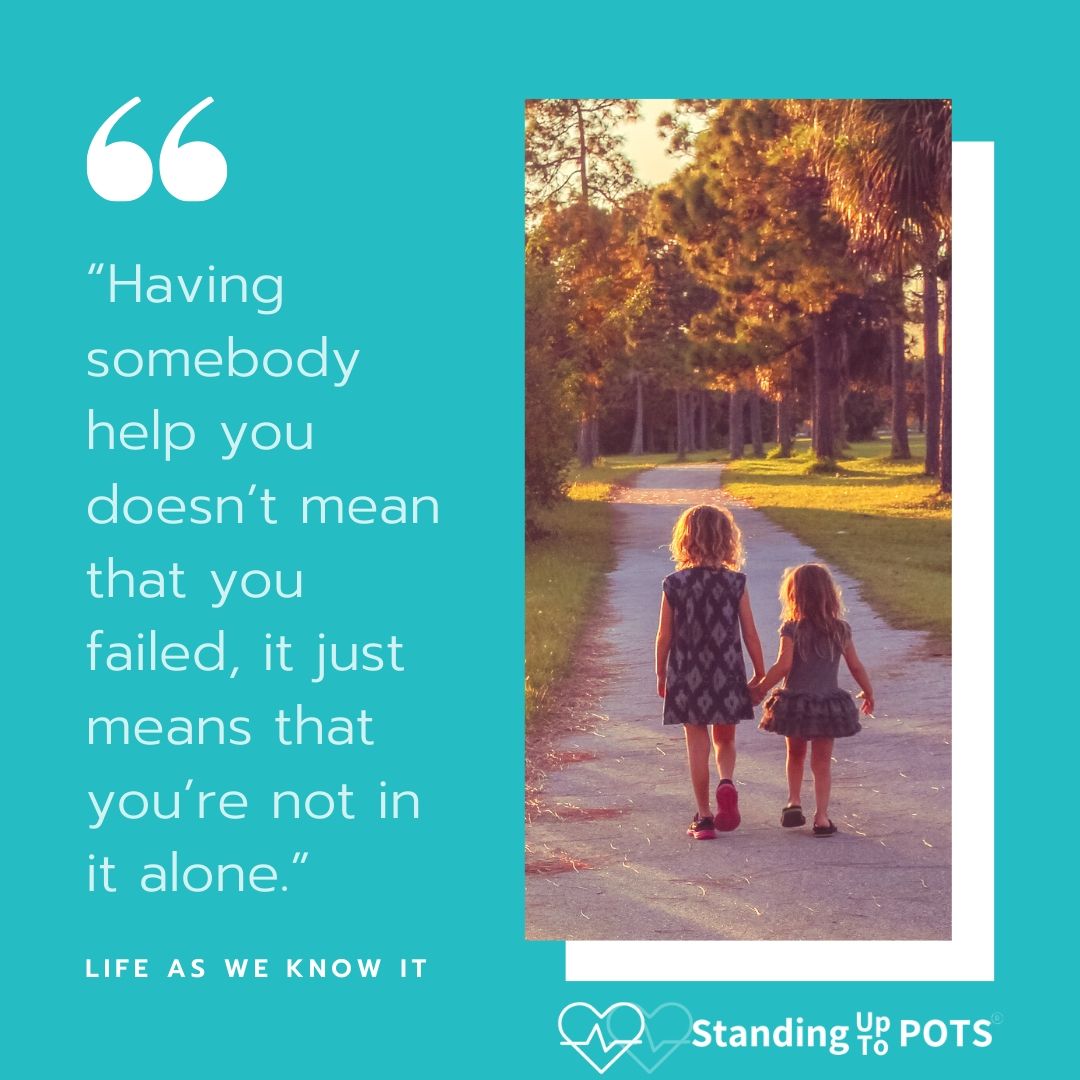 Group facilitators are volunteers who are seeking to build a POTS meet-up group within their community. They are not trained professionals. Meet-up group facilitators are asked to ensure that the group conversation is both healthy and purposeful. Facilitators oversee the content and atmosphere of the group. This is done by asking questions, maintaining rules of the group, stopping interruptions, listening attentively and starting/stopping groups on time. The facilitator attempts to make all peers feel welcome and comfortable as the discussion progresses.
Facilitators will help the groups to stay positive as members work through issues surrounding illness by listening and empathizing as members share their experiences. It is important for all members of the peer meet-up group to encourage and support each other. By gathering information about POTS diagnosis and treatment, facilitators can help newer members to find appropriate sources of information (www.standinguptopots.org).
Facilitators will also do some of the more mundane work for the group, like setting meeting times and places. It is strongly recommend that meet-up groups meet in schools, colleges, churches, community centers, libraries, restaurants or other free spaces in your community rather than in your home (for safety and liability reasons). Advertising meetings through local newspapers, other community websites, creation of a Facebook page for the groups, and through the Standing Up to POTS website is also a responsibility of the facilitator.
Suggested structure for a peer meet-up group
Sit in a circle where everyone can see each other
Have each member of the group briefly introduce themselves
Keep conversation appropriate and flowing
Most of the meeting should be peers in the group talking
Use "I" statements
Share what you heard being said "What I am hearing you say is..."
Use encouragers (uh-huh, right, tell me more)
Focus on asking open ended questions that encourage deeper explanations and invites others to participate
Ask questions that help the group better understand the question, rather than fishing for the juicy details
What obstacles that person is facing?
Has anyone else in the group experienced something similar?
Be open and honest about your feels, while also accepting the feelings of others
Allow time for others to speak without interruption
How do you know if someone in your group might need professional help?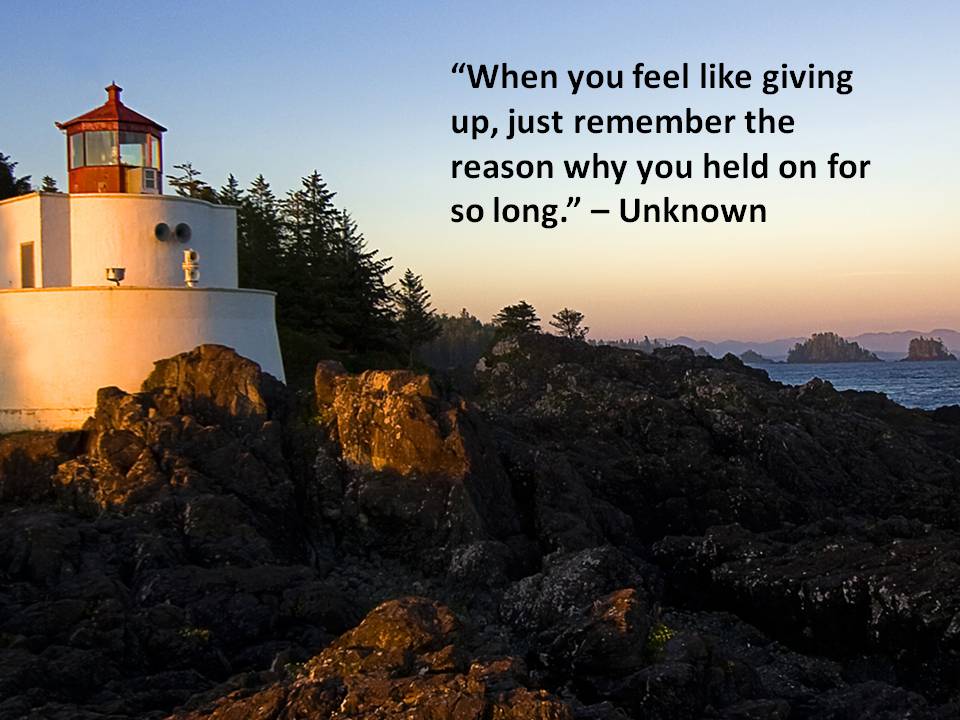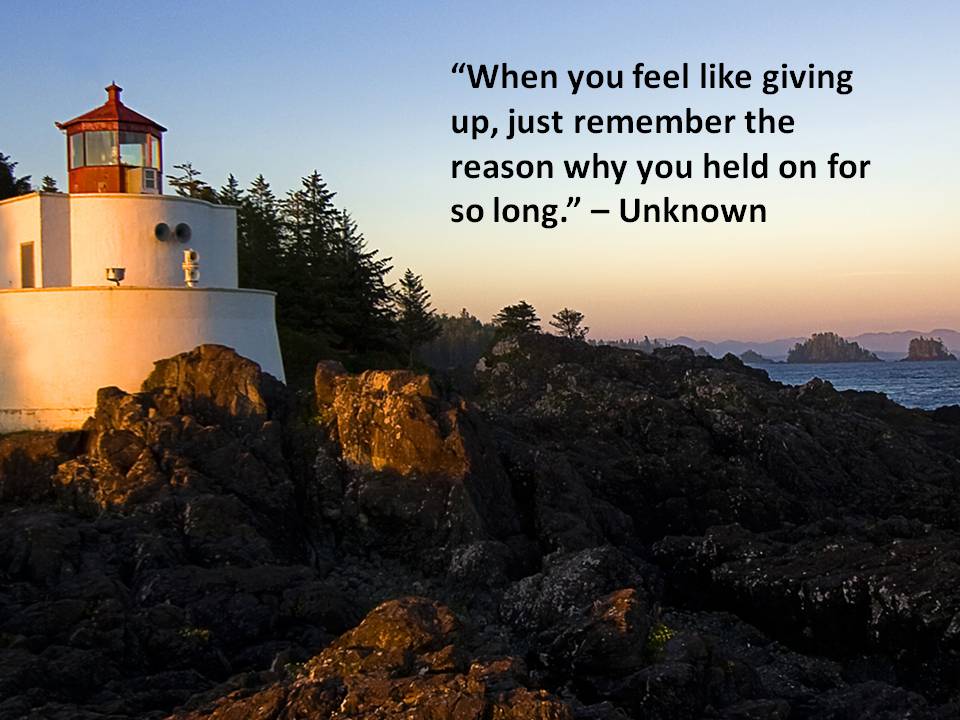 Living with a chronic illness like POTS can be difficult. There is so much more to living with POTS than just the physical symptoms – loss of friends and family, a new reality, changed goals, etc. Talking about these issues with others who understand is a great way to cope with the problems associated with chronic illness. It is possible that suicide will be a part of these discussions. Consider reading through our suicide prevention page.
It is important to know the difference between suicidal ideation and a suicide threat. This is not a case where you can maintain confidentiality. You are not a licensed therapist, and it is not your job to discern whether this is a viable threat. Treat EVERY instance of suicidal thought and ideations as a threat, and act accordingly. While you may have to take some significant measures to be sure you get the person appropriate help, it is important to normalize the situation while doing so.
How do I engage with someone who is suicidal?
Discuss your observations
Appear confident, as this can be reassuring
Tell the person that thoughts of suicide are common and do not have to be acted upon
Realize they may be reluctant to involve friends and family or to seek professional help
Try to involve the person in decision making about their next move – who should be told and how to seek professional help
Do not leave the person alone – have someone stay with them while you get help
Have a list of resources that you have with you at every meeting that may include:
Suicide Prevention Lifeline 1-800-273-TALK (8255)
Hopeline: 24-hour text message intervention
Text HOPELINE to 741741
Identify local social workers, clergy, physicians or therapists that might be willing to work professionally with distressed group members. Make a list of these local resources that you can give to someone in distress
Please note that these tips are provided for information purposes only. Standing Up to POTS does not verify the accuracy of information shared within local POTS groups, nor do we endorse any particular group.