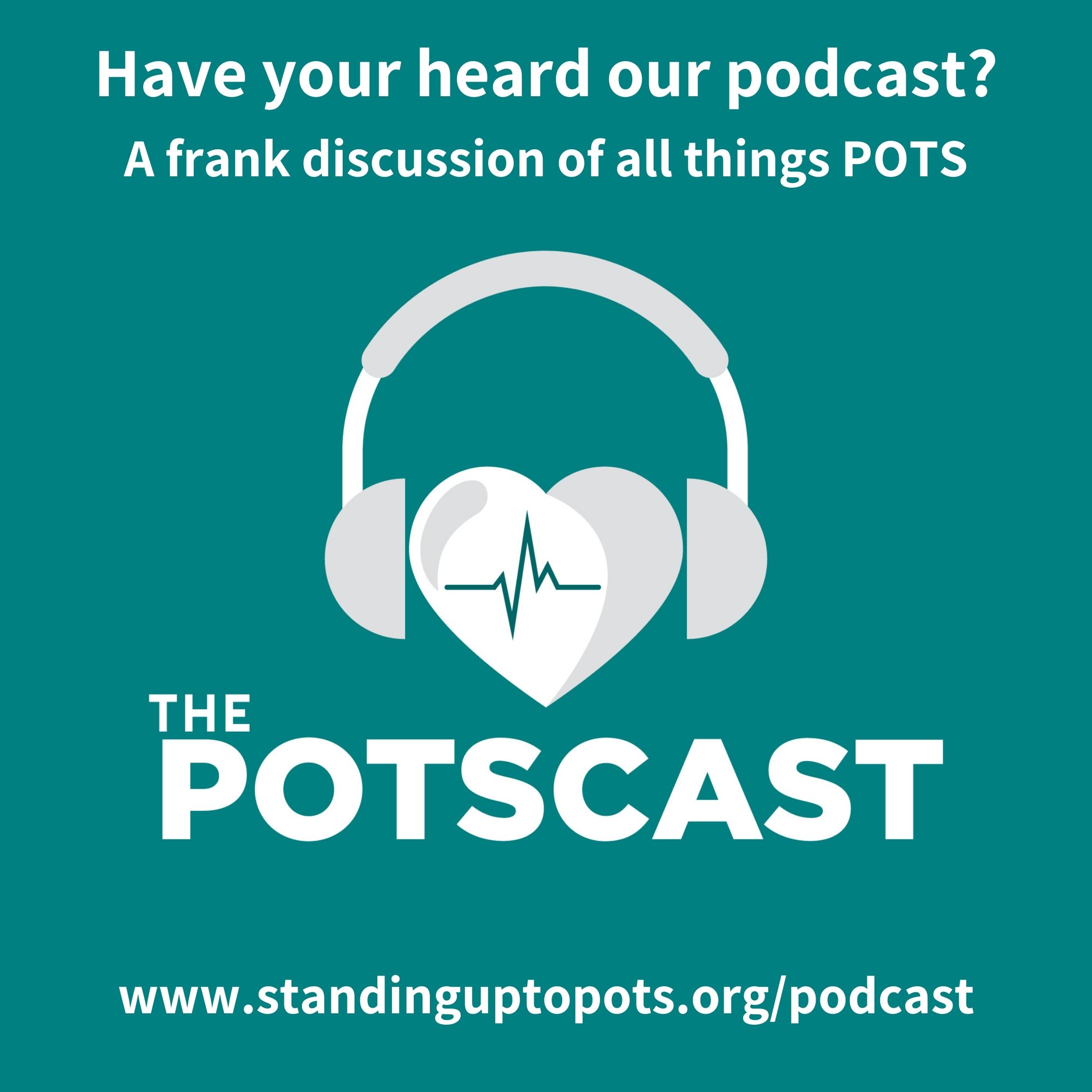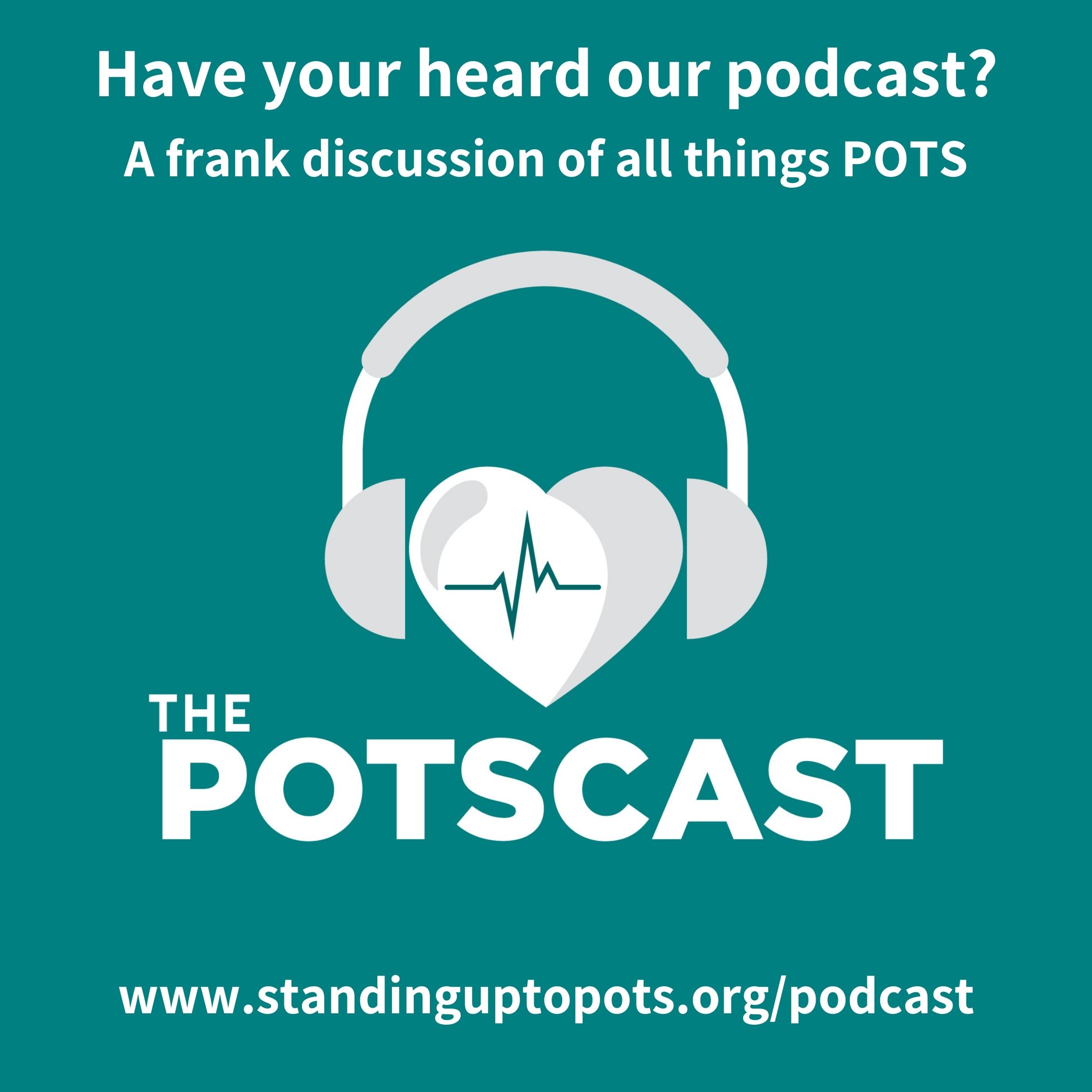 Subscribe to The POTScast on the podcast platform of your choice: Apple podcasts, Amazon podcasts, Audible, Castbox, Castos, Google podcasts, Podcast Index, Podcast Republic, Spotify, Stitcher, and YouTube.
If you are looking for a specific episode find the link onThe POTScast Episode List.
Learn about Postural Orthostatic Tachycardia Syndrome (POTS). Gain insight from other patients and from top POTS practitioners. Our goal is to raise awareness, nurture community, and empower patients with information and practical skills for living better with this chronic invisible illness. If you are living with POTS, you are not alone! You can learn more about POTS by listening to our groundbreaking POTScast anywhere, anytime. Learn more by following our social media accounts @standinguptopots or use the links at the bottom of this page.
The POTScast has been divided into several series to appeal to a broad audience. We try to minimize and define the medical jargon in each episode to make these as easy to understand as possible. We hope that you will join us weekly for a new episode!
Seeking guests to appear on The POTScast
POTS Diaries allows POTS Patients or their family members to share their personal POTS journey. Tell our podcast listeners about your personal experience with POTS in a 20-30 minute interview to help us raise awareness about the diversity of symptoms, quality of life, and treatments for POTS patients. DUE TO HIGH RESPONSE RATES, we have temporarily CLOSED THE DIARIES.
POTS Practitioners is for Healthcare Practitioners. Specializing in the treatment of POTS and associated disorders, these practitioners will share their expertise with our listeners.
POTS Matters is for Experts in Fields that Might Benefit the POTS Community. These experts are not practitioners, but have some professional advice that might help folks in the POTS community.
Suggestion Box! Do you have an idea for an episode of The POTScast or a healthcare practitioner that you would like to nominate to be a guest on the show? Please submit your ideas!